Eye donation complete information in English


Why Should we donate eyes ?
There are an estimated 4.6 million corneal blind in India.Another 25000 are added annually,due to injuries, malnutrition, infections, chemical burns, congenital disorders, post operative disorders.Corneal Blindness is curable through corneal transplantation made possible by Eye Donation.
Eye Donation is a noble act,which enables a visually impaired person to gain eyesight through another person's donated cornea. The donor actually pledges to donate his or her eyes before their death.
"The eye is the window to the world,at the same time; it is window of the soul."
– Shakespeare
So,if we have got God's gift of Vision, why not try to pass it onto somebody who doesn't have it?
Eye Donation Facts
There is no age limit to Eye Donation. Anyone from the age of one can donate eye.
Eyes must be removed within 6 hrs after death and so it is important to contact nearest eye bank immediately.
Eyes may be removed only by a trained doctor.
The eye bank team remove the eyes at the home of the deceased or at the hospital.
If the person who died have not taken the Eye Donation pledge, the relatives can decide on donating the eyes.
Eye removal takes only 10 to 15 minutes, is simple and does not lead to disfigurement of face.
Please remember that only the transparent section of the eyes called Cornea is taken out and not the full eyeball.
A small quantity of blood will be drawn to rule out communicable diseases.
The eyes can be pledged at any eye bank preferably the nearest one.
The identities of both the donor and the recipient remain confidential.
One pair of eyes gives vision to Two corneal blind people.
Eyes are never bought or sold.
All religions endorse Eye Donation.
Donation from living persons is not accepted.
Eyes donated to the Eye Bank that are not medically suitable for transplant may be used for medical research and education.
Myths about Eye Donation
Face / Body will be disfigured
Will be born blind in the next birth
Will not be able to see GOD
Whole eye ball is removed
It will delay funeral arrangements
Eye donors can belong to any age group or sex.
People who use spectacles, short sightedness, Long sightedness, or astgmatism or even those operated for cataract can still donate as these conditions may not affect the cornea.
Patients who are Diabetics , those suffering from Hypertension, Asthma patients and those without communicable can also donate eyes.
Persons who were infected with or died from AIDS, Hepatitis B or C, Rabies, Septicemia, Tetanus, Cholera, Meningitis or Encephalitis cannot donate eyes.
Please take the following precautions to preserve the eyes :
Close the eyes of the deceased and place moist cotton over them.
Raise thee head about 6 inches with a pillow to lessen incidence of bleeding during removal of the eyes.
Fans should be switched off.
Put a polythene cover with few ice cubes on forehead.
If possible instill antibiotic eye drops periodically to prevent infection.
Inform eye bank immediately.
List of Eye Banks In India

:
To take the Eye Donation pledge contact your nearest Eye Bank.


"If there be any true measure of a man than by what he does, it must be by what he gives."
– Robert South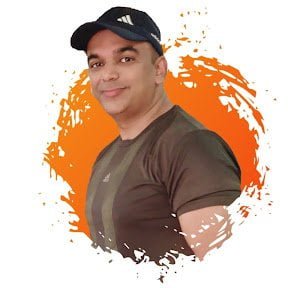 मेरा नाम है डॉ पारितोष त्रिवेदी और मै सिलवासा, दादरा नगर हवेली से हूँ । मैं 2008 से मेडिकल प्रैक्टिस कर रहा हु और 2015 से इस वेबसाईट पर और हमारे हिन्दी Youtube चैनल पर स्वास्थ्य से जुड़ी हर जानकारी सरल हिन्दी भाषा मे आप सभी के लिए साझा करने का प्रयास कर रहा हूँ ।