(Phyllis Diller)
The Google guru defines smile as a pleased,kind or amused facial expression , typically with the corners of the mouth turned up and the front teeth exposed. Everybody wants a good smile.A smile can make your face look more beautiful and charming.To have a good smile it is necessary to have a healthy shining teeth.
If you only look after your face and forget to take care of your teeth you will never have a good smile. Instead you can suffer from Gingivitis,Yellowing of teeth and bad breath. To avoid all this you should brush daily twice your teeth in correct manner.It fairly takes 3 to 5 mins to brush your teeth in correct technique.
The correct brushing technique is given below :
Place the toothbrush head at a 45° angle against the tooth and brush teeth gently using small,circular motions for about 20 strokes per tooth.
Roll or flick the toothbrush to help move plaque away from the gum line towards the biting edge of the the tooth.
Repeat this for every tooth to ensure all outer tooth surfaces and gum lines are cleaned.
From the front teeth,gently brush the inner surface of each tooth,then roll or flick the tooth brush towards the biting edge of the tooth.
For the biting or the chewing teeth,gently brush the flat surface by brushing back and forth.
Gently but firmly brush your tongue to remove bacteria,then rinse your mouth and toothbrush with water.
1 2 3
4 5 6
Courtesy : Abbott Healthcare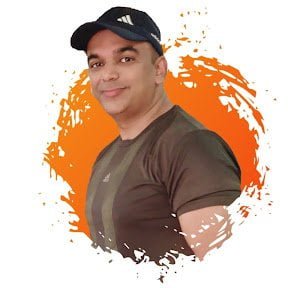 मेरा नाम है डॉ पारितोष त्रिवेदी और मै सिलवासा, दादरा नगर हवेली से हूँ । मैं 2008 से मेडिकल प्रैक्टिस कर रहा हु और 2015 से इस वेबसाईट पर और हमारे हिन्दी Youtube चैनल पर स्वास्थ्य से जुड़ी हर जानकारी सरल हिन्दी भाषा मे आप सभी के लिए साझा करने का प्रयास कर रहा हूँ ।