First of all I would like to thank all of you for your response to the first two articles of this series.If some of you have not gone through the previous article,you can read them
here
and
here
.
I realized the third mistake of my financial life by two real life incidents.I am going to share these horrible experiences because you will only agree with me if you place yourselves in those situations.
1) Incidence No 1
My friend Raghav (name changed) is only earning person in his middle class family which includes his retired father,mother,a younger sister,his wife and one small kid.
One day I got a call from his father that Raghav had a vehicular accident last night and he was admitted in Haria Hospital,Vapi.When I visited the hospital,the Doctor told me that he had multiple fracture in Femur (Thigh bone) and tibia in Rt leg which will require to be operated.
The whole operation and medicine will cost around Rs 80000 and complete bed rest for 2 months after operation. Raghav didn't have much money in his bank account so ultimately he had to break his fixed deposit and investment which were kept for his sisters wedding expenses.
I was also not in the situation to offer any help as I had just started my practice.
The hospital agreed to give 10% concession. on my request.The Doctor there asked me why he doesn't have any mediclaim policy taken as if he had any mediclaim policy taken he would have been operated on cashless basis.
At that time I also realized my mistake of not having any mediclaim cover taken.Only some thousands of bucks can give us a good mediclaim cover and save us from the ever rising medical expenses.Just the next day I purchased a family floater mediclaim policy covering my whole family.
2) Incidence No 2
Just few days after purchasing the mediclaim policy,me and by elder brother were sitting together and my brother told me about the unfortunate incidence happened some weeks ago in his company.His fellow engineer had a bad cardiac attack while working in the factory and was dead before reaching the hospital.
My brother asked me how can one have a major cardiac stroke at the age of 28 years only?He also has only 5 lakhs insurance and how will his family survive with such amount.Will his wife be able to give her children proper education and maintain their normal lifestyle?
I told him that due to the sedentary modern lifestyle people are getting the diseases of old age even at younger age of 25.But for the second question of surviving I was speechless.I was not able to even imagine the burden of life over his wife and small children.The company now had given her some job but I know her family is not going to live the same lifestyle as before.
At that time,I put myself in that situation an imagine if something happen to me how will my family survive.I was having only 4.5 lakhs insurance.Very next day I paid only Rs 6500 and took a Rs.50 lakhs online Term Plan and after 25 days when I got the policy in my hand.
It is not that I was not aware of mediclaim policy and term plan before this two incidence but the thought that which everyone of have that bad incidence are for others only.We all have the same thinking of मुझे क्या होने वाला है (Nothing bad is going to happen with me).
Taking a mediclaim policy and term plan is not going to cash you many but the relief and benefits of these two duty's are beyond word's.
This series of the article The 3 mistakes of my life-Financial life is just a little effort to spread awareness about investment and personal finance among everyone.
Some people might think what is this article doing on a blog mainly related to health and health problems.
I have seen so many patients suffer and not getting the required treatment just because they don't have enough money or mediclaim policy.If even a single person is benefited by this article,the job is done for me.
Kindly share your views,comments or experience.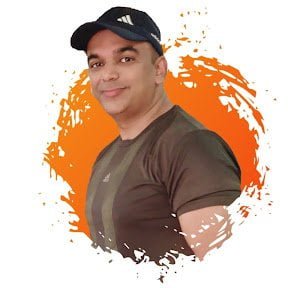 मेरा नाम है डॉ पारितोष त्रिवेदी और मै सिलवासा, दादरा नगर हवेली से हूँ । मैं 2008 से मेडिकल प्रैक्टिस कर रहा हु और 2015 से इस वेबसाईट पर और हमारे हिन्दी Youtube चैनल पर स्वास्थ्य से जुड़ी हर जानकारी सरल हिन्दी भाषा मे आप सभी के लिए साझा करने का प्रयास कर रहा हूँ ।