"A man must be big enough to admit his mistake,
smart enough to profit from them,
and strong enough to correct them "
(John C Maxwell)
As the title of this article suggests,here I will be writing about the 3 big mistakes I have done in my financial life.
Although I am not a good writer as Mr Chetan Bhagat ,I will try to present my mistakes here so that you should learn from them and not to repeat the same with your financial life.
Someone has rightly mentioned,
"Don't just learn from your mistakes,teach others how to avoid them doing too…"


MISTAKE NO 1 : – Starting Late
I started earning at the age of 22.,I used
to do part time jobs along with my studies.
At that period of time like many of us I was not aware of
saving & investment.I spent much of my income in enjoying the college life.Most of the money
I spent at that time was on unnecessary things & this continues even after
the completion of my graduation.
The thought of saving & investing never came to my mind
until I came in contact with the world of Internet.Thanks to the infinite
knowledge of Google guru that I realize my mistake & started saving & investing at the age of 27.I started reading blogs & website related to investment / finance
regularly & always try to gain as much knowledge as possible. I realize that the secret of achieving our financial goals is starting to invest
early.
I would also like to mention the name of some people (My Investment Gurus) like
Mr.Hemant Beniwal –www.tflguide.com, Mr.Manish Chauhan –www.jagoinvestor.com & Mr.Ashal Jauhari who are doing a great job in spreading
knowledge & literacy of this field.I must thank them on the behalf of all the people who has gained the basic knowledge of investment.
I would like to explain the importance of starting investing early in
life here to all the readers who are still unaware of this golden rule.Believe
me you are committing a big crime if you don't start early & you may pay
for this in later life.
Let me explain this by giving following example.
Mahesh & Suresh are two brothers.
Mahesh is 25 years old & has 35 years left for his retirement.He starts to invest Rs.1000 per
month for 35 years at a return of 12% per annum.Even though he had invested Rs.4.2 Lakhs in all,the corpus left with him at
the end of 35 years will around Rs.64 lakhs !!
Suresh is 30 years old & has only 30 years left for
his retirement.He also starts to invest Rs.1000 per month.But as he started
investing late in his career,he can invest this amount only for the next 30
years at 12% per annum.The corpus left with Suresh at the end will be
Rs
35 lakhs only!!
| | | |
| --- | --- | --- |
| | | |
| | 25 | 30 |
| Years left for Retirement | 35 | 30 |
| Amount invested per month | Rs1000 | Rs1000 |
| | 12% per annum | 12% per annum |
| | Rs 420000 | Rs 360000 |
| Amount left at Retirement | Rs 6400000 | Rs 3500000 |
This is the difference 5 years of investment has made to
the final corpus value.
If Suresh needs the 64 lakhs for his retirement,he will need investing Rs.1830 per month
instead of
Rs 1000.
Surprised! But it is a fact.
So,Start investing early…because some things should be done sooner rather than later…
Kabir had rightly said,
" Kal kare so aaj kar,aaj kare so ub
! pal me pralay hoyegi , bahuri karoge kab !! "
Hope all reader will now have understood the importance of starting to invest early in their life.
I will post the other 2 mistakes in upcoming posts.
Happy Investing…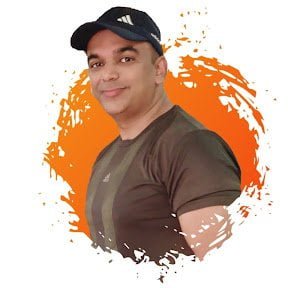 मेरा नाम है डॉ पारितोष त्रिवेदी और मै सिलवासा, दादरा नगर हवेली से हूँ । मैं 2008 से मेडिकल प्रैक्टिस कर रहा हु और 2015 से इस वेबसाईट पर और हमारे हिन्दी Youtube चैनल पर स्वास्थ्य से जुड़ी हर जानकारी सरल हिन्दी भाषा मे आप सभी के लिए साझा करने का प्रयास कर रहा हूँ ।