When an emergency situation develop it is human nature to become upset and anxious.This is not the time to search for bandages,phone numbers or other first aid equipment,which may have been placed in various cupboards throughout the house.Any emergency can be handled easily with adequate preparation.It make sense to keep first aid kid for use in an emergency.


How should be a First aid kit box?
You can buy a first-aid kit or make up your own and put it in an airtight box or tin.
Choose containers for your kits that are roomy,durable,easy to carry and simple to open.
Store the kit in a cool,dry place,out of reach of children,but make sure it is easily accessible to adults.
Store a washcloth and a blanket with the kit and keep an extra first-aid kit in the car.
Check the kit regularly.Replace missing items or medicines that may have expired.


What should be in your first aid kit ?
Include the following in each of your first-aid kit.
First-aid manual
Adhesive Dressings :- These are used to cover small cuts,scrapes and blisters
Sterile gauze pad of different sizes :- To clean and dress the wound.
Triangular bandage :- Used as a sling.This bandage support an injured limb.
Elastic Bandages :- These apply pressure to a wound or support a sprain or strain.
Rolled gauze bandages :- These bandages are used for holding a dressing in place
Gauze dressing :-This is placed directly on a wound and bandaged in place
Wound dressing :-This is sterile and can be used as a dressing or bandage
Tubular bandage and applicator :- These are used to dress fingers and toes.
Cleansing wipes :- Alcohol free wipes are used to clean wounds.
Adhesive tapes :-Micropore tape or adhesive tape holds dressing in place.
Tweezers :- This is used for splinters.
Scissors :- This is used for cutting materials.
Disposable gloves :-These protect from cross infection when touching body fluids.
Cold pack :-This help reduce swelling in sprains and strains.
Flashlight and extra batteries :- To see in dark.
Antibiotic ointments : To apply on wound (like Betadine / Soframycin / Neosprin)
Antiseptic Solution : To clean wound. (like Savlon / Hydrogen peroxide)
Pain killer drugs : To reduce pain.(like paracetamol / Ibuprofen / Diclofenac)
Mouthpiece : For administrating CPR.
Clinical Thermometer : To check the temperature in case of fever or hypothermia.
List of emergency phone numbers : To get in contact urgently with the doctor or required person.
Keeping a First-aid kit is very important so that when a problem occurs,precious time is not lost in assembling material.First-aid isn't call FIRST for nothing.A first-aid can prevent major health problem until proper medical care can be obtained.So keep you first-aid kit ready today.
We will go through First-aid basics and techniques in different situation in upcoming posts.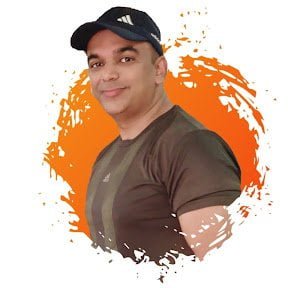 मेरा नाम है डॉ पारितोष त्रिवेदी और मै सिलवासा, दादरा नगर हवेली से हूँ । मैं 2008 से मेडिकल प्रैक्टिस कर रहा हु और 2015 से इस वेबसाईट पर और हमारे हिन्दी Youtube चैनल पर स्वास्थ्य से जुड़ी हर जानकारी सरल हिन्दी भाषा मे आप सभी के लिए साझा करने का प्रयास कर रहा हूँ ।