Pregnant women must have a balanced diet during pregnancy. Pregnant
ladies always wonder what they should eat & what not. The baby inside depends
upon the mother for proper nutrition. So if you take proper healthy and
balanced diet your child will be also healthy.
Pregnant women don't need to go on a
special diet , but it is important to eat a variety of different food every day
to get right balance nutrients that you and your baby need..
Diet tips for Pregnant women is given below :
Diet tips for Pregnant women
Eat plenty of vegetables as they
provide vitamins and minerals as well fibre which helps digestion and
prevents constipation. Always wash the vegetables carefully & cook lightly
in a little water.
Avoid eating same vegetable all
the time .Try eating vegetables like Cabbage,Cauliflower,Lauki,Parval, Spinach etc alternately.
If you sometimes don't like eating
vegetables drink them making soups or shred them into your favorite dishes.
Pregnant ladies with previous history of abortion should avoid Brinjal,Papaya,Celery,Asafoetida, Jaggery, Mustard and Bajra from their diet.


2) Fruits
Eat at least 5 portions of fruit
& vegetables a day. Fruits like Banana ,Grapes, Lime , Mango, Strawberry ,
Orange
, Watermelon are
rich in foliate & folate is important during pregnancy.
Avoid eating unripe or semi-ripe Papayas
as they are rich in latex. Latex is known to trigger uterine contractions. This
food should be avoided during the third and final trimester of pregnancy. However
, ripe papayas are excellent during pregnancy. It has high content of vitamins
& nutrients.
Avoid consuming pineapple in
excess during pregnancy as it they are rich in bromelain which causes softening
of cervix leading to early labor .
Always avoid unwashed fruits. Food
hygiene is given primal importance during pregnancy to avoid infections from
toxoplasmosis.
3) Carbohydrates / Starchy foods
Starchy foods are good source of vitamins and fibre without containing too many calories. Bread,Potatoes,sweet potatoes,cornmeal,rice,oats are some example.Those who suffers from constipation, gas,belching should avoid heavy to digest cereals and potatoes.
Try to eat wholemeal instead of processed varieties.
4) Protein
The amino acids that make up proteins are the building blocks of your body cells and of your baby's body as well.It is important to get 70 grams of protein per day through out your pregnancy,but specially during the second and third trimesters,when your baby is growing the fastest.
Beans,nuts,legumes,milk,cheese and yoghurt are good source of proteins.
Eat at least 2-3 servings of protein to have a healthy pregnancy and baby.
5) Other
No fasts during pregnancy which is bad for health.
Do not eat left over,frozen or deep frozen food.
Avoid eating too much Ice cream,pastries,cakes,chocolate,fizzy drinks as they are high in sugar and fat.
Bhakri,Khichadi,murmura,thepla,chapati,paratha etc items are made from wheat & rice so they are beneficial.
Avoid oily and spicy foods.Restrict the refridgerator storage foods,raw dairy products and outside foods.
Iron is extremely important for pregnant women.They need twice the amount than normal.Food sources of iron includes dark leafy vegetables like spinach, brocoli, cauliflower, brinjal, watermelon, apples,oranges,banana,soyaben,corn,almonds etc.
Pregnant women requires Vitamin A for the growth of lungs,heart,kidney,eyes,bones,the nervous system,prevents infection and fight fat metabolism.Tomato,carrot,dried apricots,papaya,dark green vegetables are good source of Vitamin A.
Vitamin C is required for absorption of iron,repair tissue and healing of wound.Also lack of Vitamin C results into impaired mental development.Sweet potatoes,cabbage,strawberries,orange juice etc are good source of Vitamin C.
Iodine is necessary for brain and nervous system development.The iodized salt and green leafy vegetables has high amount of iodine.
Dairy products,almonds,beans,oranges,green leafy vegetables are good sourceof calcium required for proper bone development.
* Ingredients
2)
Khas
Khas (Poppy seed)
–
1 tsf
4)
Pista (Pistachio)
–
3 to 4
5)
Kesar (Saffron) – 1
to 2
9)
Gulkand (Rose petal jam) – 1tsf


* Procedure
1)
At
night take 100 ml Milk in a bowl & add 1 tsf Khas khas,3 to 4 almonds,
3 to 4
pista,1 to 2 kesar and 1 to 2 anjeer in bowl.
2)
Put
the bowl in refridgerator for whole night.
3)
In
the morning add 2 tsf sugar and 1 tsf gulkand in the bowl mixture.
4)
Now
take all the mixture from the bowl and put it into mixer grinder.
5)
Mix
the material properly until a fine paste is made.
6)
Now
mix this paste with remaining 200 ml of milk
7)
The
special pregnancy drink is ready.
8)
You
can also add 5 ml rose syrup to the drink to make it more tasty.
9)
Drink
this in the morning empty stomach for better result.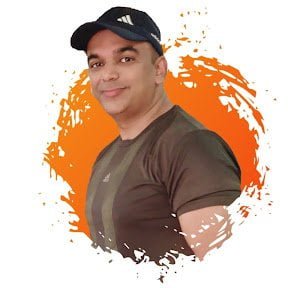 मेरा नाम है डॉ पारितोष त्रिवेदी और मै सिलवासा, दादरा नगर हवेली से हूँ । मैं 2008 से मेडिकल प्रैक्टिस कर रहा हु और 2015 से इस वेबसाईट पर और हमारे हिन्दी Youtube चैनल पर स्वास्थ्य से जुड़ी हर जानकारी सरल हिन्दी भाषा मे आप सभी के लिए साझा करने का प्रयास कर रहा हूँ ।