Today I am sharing some of my drawings with you….
These pictures were drawn some 6-7 years back inspired by jokes I read in a Marathi magazine when I was in my final year of college.
These were actually drawn to publish in my college's annual magazine but unfortunately due to some fund problem it was not published.I kept those pictures with me thinking I will use it later sometime.
Just few days back my better half gave me an idea of using those pictures on this blog and sharing with you.
So presenting some of my drawings here just for you…..
Hope you like it and have some laughter…because Laughter is the best medicine!!
1)
"Raju where are you??……Dad must be sleeping.Go and play outside….."
"A bogus Doctor from a bogus medical college have given me
some bogus medicine which cured me…
It means my disease must have been bogus..!!"
3)
"…and if you cannot sleep after watching my bill ….take this tablet….
Rs.150/- for this also !!"
4)
"My husband is following Doctor's advice seriously of eating fresh fruits…!!"
5)
"Doctor has advised me to go at some hill station where I can have
complete rest,free from any workload and can have a nap in the afternoon….
So I started to come office regularly…!!"
"Doctor I am in a big problem !! My wife's sound have
become too loud,hoarse and noisy."
"Don't worry!!Put 2 drops of this medicine twice a day in both ears.
You will stop hearing anything!!"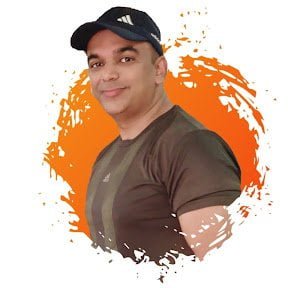 मेरा नाम है डॉ पारितोष त्रिवेदी और मै सिलवासा, दादरा नगर हवेली से हूँ । मैं 2008 से मेडिकल प्रैक्टिस कर रहा हु और 2015 से इस वेबसाईट पर और हमारे हिन्दी Youtube चैनल पर स्वास्थ्य से जुड़ी हर जानकारी सरल हिन्दी भाषा मे आप सभी के लिए साझा करने का प्रयास कर रहा हूँ ।