Image Courtesy – flickr.com Tax Credits
Have you ever wondered how you can quickly estimate
how fast you money or investments will grow ? Sure,you can plug numbers into a
financial calculator or software programs to get an answer,but it doesn't have
to be that hard.
The
Rule of 72
is the easiest way to find how much
time it will take to double our investment,given a fixed annual rate of
interest.
e.g. The Rule of 72 stats that the Rs.1 invested at
10% would take 7.2 years (72/10) to turn into Rs.2 or with 12% return it would
take 6 years (72/12).
Time to take double = 72 / % Annual Interest
For low rate of returns the rule of 72 is fairly
accurate whereas when the rate of return gets higher rule of 72 gets less
precise.
Look at the following table for reference:
Rate of Return

Rule of 72

Actual # of
years

Difference # of
Years

2%

36

35

1

3%

24

23.45

0.6

5%

14.4

14.21

0.2

7%

10.3

10.24

0

9%

8

8.04

0
The rule of 72 can also be used to calculate rate of
return at which your money will double in given years.
e.g. To know at which rate the oney will double in 6
years.So 72/6=12 years
% annual interest require to double money = 72 / number
of years
We can also use the rule of 72 to know the effect of
Inflation on our money.
–
If
inflation rates go from 8% to 9%,your money will lose half its value in 9 or 8
years.
–
If
college tution fees increases at 6% then the tution fees will be double in 12
years
–

If
you pay 12% interest on your credit cards,the amount you owe will double in
only 6 years!!
Thus the Rule of 72 is very useful in financial
life.It helps us in planning our portfolio & achieve our financial goals.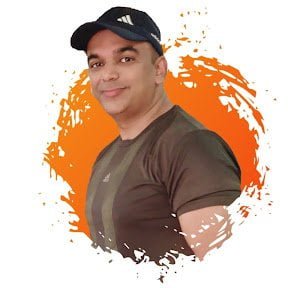 मेरा नाम है डॉ पारितोष त्रिवेदी और मै सिलवासा, दादरा नगर हवेली से हूँ । मैं 2008 से मेडिकल प्रैक्टिस कर रहा हु और 2015 से इस वेबसाईट पर और हमारे हिन्दी Youtube चैनल पर स्वास्थ्य से जुड़ी हर जानकारी सरल हिन्दी भाषा मे आप सभी के लिए साझा करने का प्रयास कर रहा हूँ ।